There will be a

$20/per cake

charge for


Bring Your Own Cakes.
We are

temporarily closed

for


RENGAYA @ HOME



Booking for 2

:

Set Menu Only
Booking for 3 or more: Set Menu & A La Carte
Valentine's Day Special Set Menu

Monday 14th February ONLY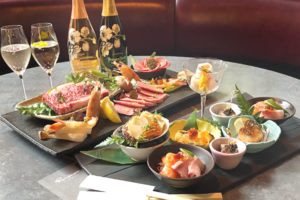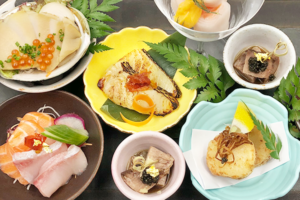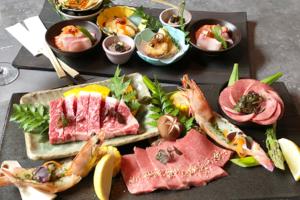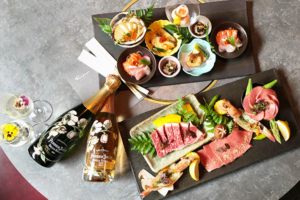 Valentine's Day Set Menu for 2
$500
· Welcome Drink ·
Glass of Japanese Sake or Glass of Flavoured Sake (Yuzu or Momo or Ume) or Glass of Wine (Red or White)
· Premium Entrée Box ·
Slow Cooked Abalone Sashimi, Gindara Saikyo-yaki (grilled silver cod marinated with saikyo miso paste), Stewed Wagyu Ox-Tongue w/ Ginger, Today's Fish Sashimi, Salmon Rolled Radish w/ Egg Vinegar Sauce, Ebi Shinjo (fried prawn fish cake)
· BBQ ·
BBQ: Premium Wagyu Ox-Tongue, MB9+ Wagyu Loin, A5 Kagoshima Wagyu Rib, U6 King Prawn w/ Garlic Butter, Seasonal Vegetables
· Mini Bowl or Nigiri ·
Bowl: Premium Crab Chirashi Sushi or Kaisen Chirashi Sushi or Unagi Mabushi
Nigiri: Ikura & Gold Leaf, Imperador & Caviar, Foie Gras Gunkan
· Dessert ·
Matcha Tiramisu "MASU" or Baked Yuzu Cheese Cake or Daifuku Mochi or Gelato / Sorbet (yuzu citrus sorbet, vanilla, matcha or kurogoma (black sesame))
Situated in North Sydney, Rengaya has been Australia's first and finest Japanese BBQ restaurant since 1993. We use only the finest ingredients such as Japanese Black Cattle made in Australia for beef, Sashimi, and Seafood fresh from the sea.
Rengaya is the restaurant foodies around the country have chosen.
© Rengaya 1993 Pty Ltd. All Rights Reserved.